Manage 15 or fewer multiple accounts of varying types under a single login, including Individual, Joint, Trust, IRA, UGMA/UTMA, Corporation, Partnership, Limited Liability Company, and Unincorporated Legal Structures.
A master account linked to individual client accounts.
The master account is used for fee collection and trade allocations (if permitted under relevant law and IBKR policy).
The advisor can open a single client account for his or her own trading.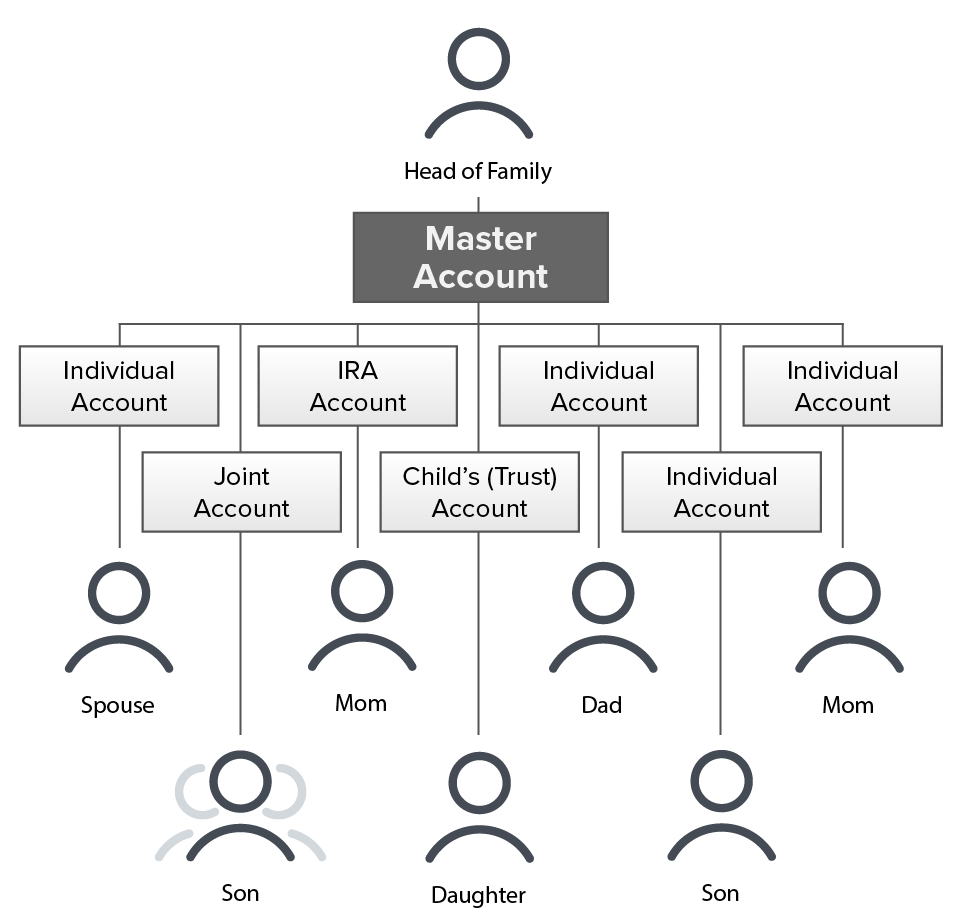 Account Information
Only Advisors who are exempt from registration are eligible to open a Family Advisor account. Generally, most jurisdictions require that an advisor have 15 or fewer clients in order to qualify for exemption from registration. Registration requirements can vary among jurisdictions and often allow fewer than 15 clients and/or limited assets under management(AUM). For example, advisors residing in the U.S. may be required to register under either State or Federal law if they meet certain criteria (e.g., total assets under management, number of clients, whether they receive compensation, etc.).
Must be 21 or older to open a margin account, 18 or older to open a cash account.
Accounts are accepted from citizens or residents of all countries except citizens or residents of those countries or regions that are on the sanction list of the US Office of Foreign Asset Controls or similar lists, or other countries determined to be higher risk. See all available countries.
Please note that monthly activity and other minimum fees may apply.